BIO
Watch now. The brand new official music video for "Rock Your World".  Directed by Stuey Kubrick.  Makeup by Kristen Munroe. Song produced by Grammy award winning multi platinum producer David Strickland. 
Chubby Cree's first studio single 'Rock Your World" has been released June 3 through Vancouver-based record label Unbelievably Spectacular.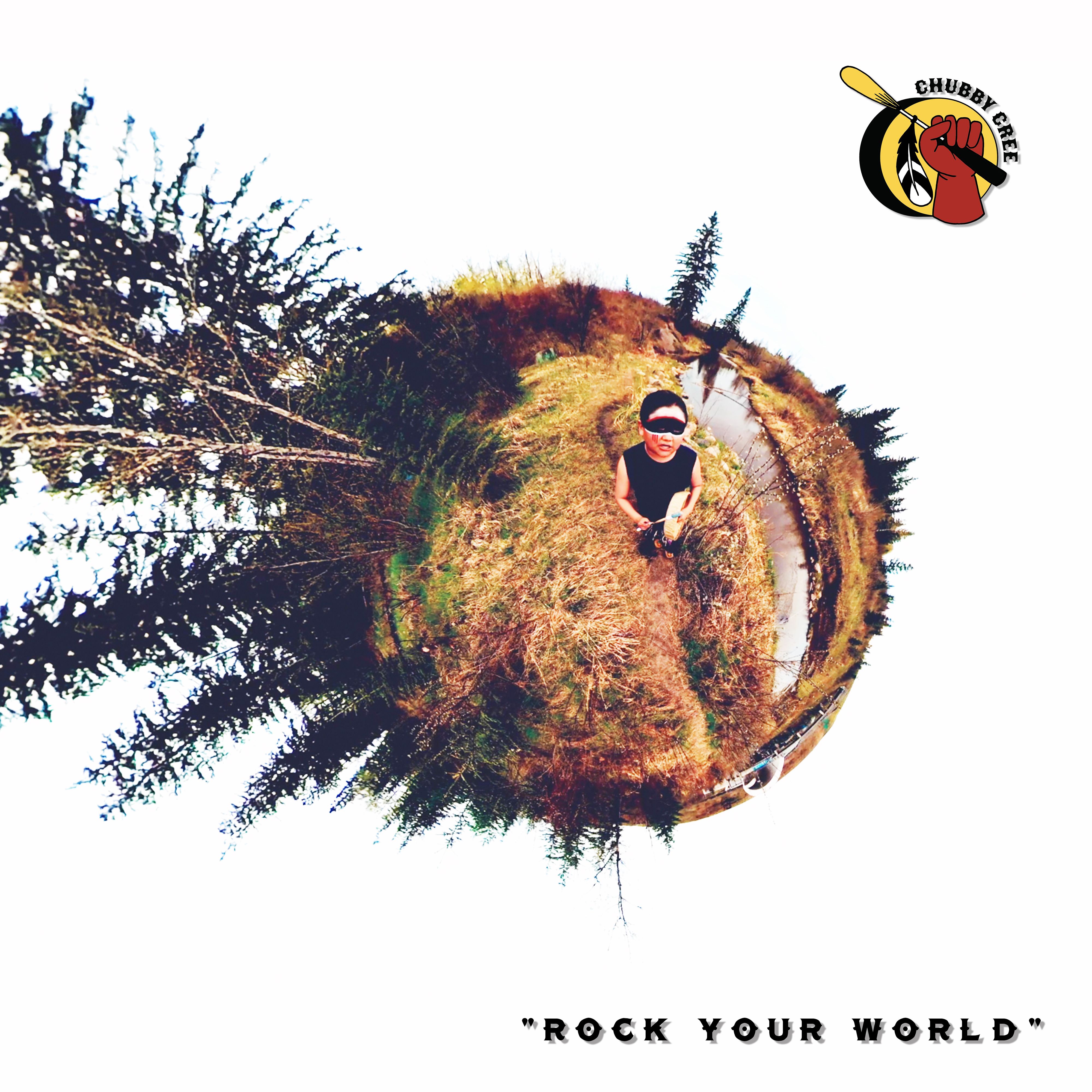 The groups debut single is now out everywhere. With the entire globe watching and the help of the top Indigenous producer in Canada, the Grammy Award-winning David Strickland who produced the song. A major part of Drake's team on all of his breakout albums with multiple Platinum records and Juno Awards to his name, Strickland brings over 30 years experience to the project and has worked with artists such as Sade, Method Man and Redman, and hip-hop legend Erik Sermon. 
The release features a music video for "Rock Your World" from the award-winning veteran Western Canadian director Stuey Kubrick whose videos with artists such as Drezus, Merkules, and more have been streamed over 100 million times.  
The duo have found widespread viral international attention and over 60 million video views first performing the song live when opening for Greta Thunberg in 2019 where then 9-year-old Noah stole the show at her Climate March event in Edmonton. Aired nationally on CBC, the video of their performance on Facebook has almost 1.5 million views. They did this again on Reddit, Global Television, Brut America and repeatedly on Tik Tok where they now have more than 100k followers and 48 million video views. 
"Rock Your World" was traditionally passed down to Noah at a Pow Wow event in Alberta and was originally written by a then 9 year old Alexis Nation youth named Aaron Letendre. Aaron also went viral on Youtube in a video of him performing it from 2009, which now has over 5 million streams.  
Singing by eight months old and having his own drum months later, Noah began performing live at the age of two. Steeped in traditional Cree music and culture, Carol has immersed all of the more than 10 children and grandchildren in their household in Indigenous music that was passed down to her from her grandfather at a young age.  
For the past 11 years the group have been playing non-stop around their hometown of Edmonton, at both traditional pow Wow events and as a go-to artist at events in support of women's rights, the environment, and other social issues that impact marginalised communities. Channelling the authentic spirit of Cree music and its healing power to unite people, Chubby Cree's powerful performances regularly bring audience members to tears. 
The group also stands out as an anomaly in the current Cree music culture as women have been forbidden to drum since the time of European colonisation by the men.  Inspired by her late grandfather, Carol has defiantly stood against this, having been told, "You're going to help bring women back to the drum because that's where they belong. Children belong there. Why? Because that's the only time anyone's going to heal."